Affiliate Disclosures - if you purchase something through a link on our site, "Cord Cutter Talk" may get a small share of the sale, which helps support this site.
[How To] Get Movies And Television Seasons On The Cheap!
Do you like to download or stream movies and television shows to your HTPC or media server but balk at the outrageous prices the Hollywood studios charge, which are often as much or even more than the physical media?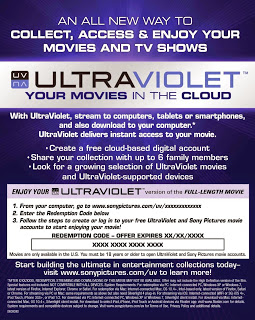 There is a dirty little secret that Hollywood Studios does not want you to know - a way to get Ultraviolet, iTunes, Google Play and/or Amazon digital copies on the cheap to stream to your HTPC, media server or other device.
For the past several years, included with many Blu-Rays (and some DVDs) are often over-looked little slips of paper with a code on them. These slips are often abandoned, left in the cases or even discarded by Blu-ray purchasers that do not understand what these slips are for. However, the codes on these slips, which are the key to unlocking Ultraviolet and/or iTunes digital copies that can be downloaded and/or streamed, are sometimes offered for sale by the purchaser of the original media, and often at insanely low prices! I've even occasionally seen codes offered for free on various YouTube channels; however I find that trying to snag these codes is extremely time consuming, and when codes can be purchased so cheaply, it is hardly worth the effort to track these free codes down.
These Ultraviolet and Digital Copy codes can often be obtained from various online user groups, forums and even online shops that have sprung up due to the demand for these codes; however one spot I often frequent myself is the the Buy, Sell, Trade Forum at Blu-Ray.com.
The buying and selling of these codes is generally condoned by the studios and is considered by some to be somewhat of a grey area legally, but until there is a court ruling one way or the other these buy, sell and trade groups will thrive and are a great way to build your digital library cheaply!
Tagged:
Tagged: