Affiliate Disclosures - if you purchase something through a link on our site, "Cord Cutter Talk" may get a small share of the sale, which helps support this site.
[US] Watch! Mill Creek Movie and TV Deals
Watch! Mill Creek
features nostalgic entertainment with a wide array of classic movies, retro TV shows and documentary collections. Subscribe and purchase titles individually or purchase curated collections in a variety of genres including Western, Sci-Fi, Mystery, Horror, Drama and Comedy.
Watch! Mill Creek
is a streaming only platform, downloads are not available.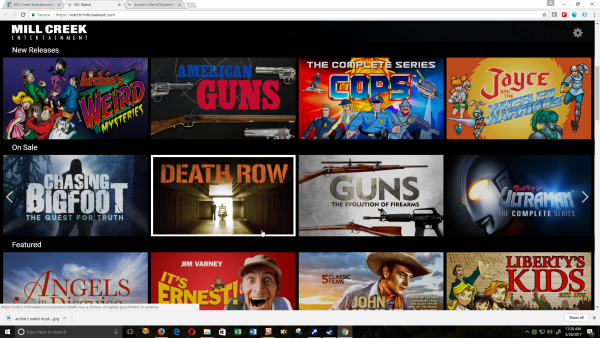 For streaming access visit
Watch Mill Creek
or to purchase physical media, DVDs and Blu-rays,
check Amazon for availability and pricing
or visit
Mill Creek Entertainment
.
For our hands-on review of
Watch! Mill Creek
-
click here
.
Tagged:
Tagged: